About Us
Let us introduce ourselves
Ekovilla Oy (Ltd) is a Finnish company with 40 years of experience and knowledge in forward thinking thermal insulation. We have been always the pacemakers in Finnish thermal insulation and have been considered the strongest brand by consumers for many years.
We are known to be a trust-worthy partner, pioneer with the intention to innovate and a forerunner in carbon-free insulation.
Feel free to contact us, you can also find us from the social media via: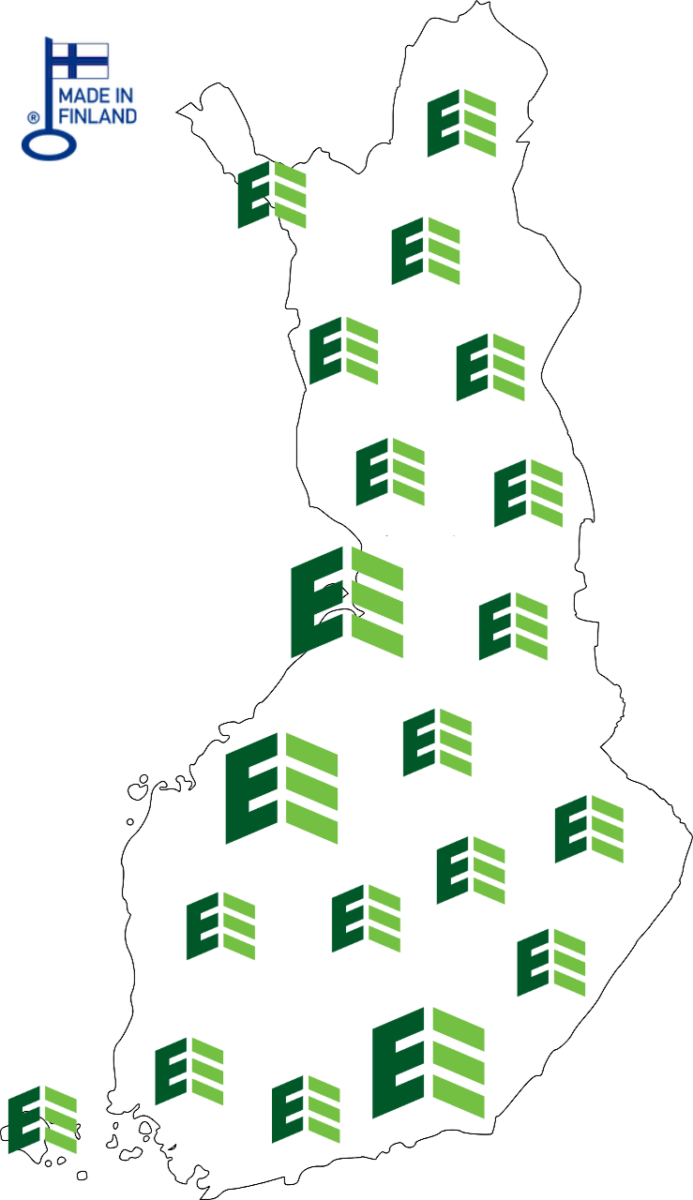 Ekovilla in brief

Ekovilla is a Finnish front-runner in carbon neutral insulation with strong production and quality credibility as well as high brand value.

Established

Original core idea

To provide thermal insulation made of quality recycled paper, which enables natural and healthy way of living for a house, and can be both readily- and self installed.

Products

Ekovilla blown insulation products

Ekovilla insulation slabs

Ekovilla hermatic products

Asphalt fiber

Staff

The total of staff in production, sales, administration as well installation services is roughly 140. The whole Kaski – corporation employs over 350 people.

Factories

Ekovilla Oy, Kuusankoski
Katajaharjuntie 10
45720 KUUSANKOSKI

Ekovilla Oy, Ylistaro
Pajatie 1
61410 YLISTARO AS


Ekovilla Oy, Kiiminki
Honkiojantie
PL 52
90901 KIIMINKI


Ekovilla Oy, Vantaa
Hanskallionkuja 1 ja 4
01760 Vantaa

Company structure

Since the beginning of the year 2020 we have been part of circular economy company EcoUp Oy that includes also Eko-Expert – a company known for its construction material recycling processes – as well as Eko-Asennus which is experienced in ecological ways of installation.

Therefore EcoUp, with its holistic approach to insulation innovation, allows Ekovilla to grow even further into a pioneer of its field.