Products
All of our Ekovilla products are made with care and precision in Finland. We provide carbon neutral insulation products that improve your indoor living immediately, hermatic products that allow your home to function normally as well as asphalt fibre suitable also to the most demanding climates.
Ekovilla slab
for ceilings, base floor and walls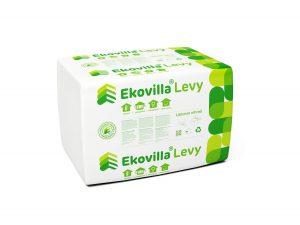 Ekovilla slab is on a class of its own. The thermal insulation slab, made of  wood fiber, is soft and and supple with the best qualities of Ekovilla; As Ekovilla is made from recycled wood fiber, it is a carbon neutral product that binds carbon its entire life cycle, and as an insulation is so effective that the decrease of heating costs can be seen in the bill.
Check the Ekovilla Slab details here.
Ekovilla Loose Blown Wool
for ceilings, base floor and walls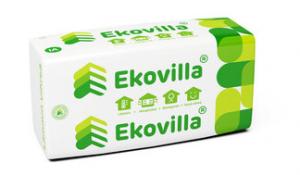 Thermal insulation of ceilings and floors is quick with Ekovilla blow-in loose fill insulation.
An authorised Ekovilla service representative brings along the required insulation and installation tools, and completes the insulation professionally. The insulation fills even the smallest cavities and forms a solid and effective insulation jacket.
Check the other qualities of the Blown wool here.
Ekovilla hermetic products
Air-tight home is comfortable and safe to live in. Additionally air-tight means energy-efficiency and durable.
We at Ekovilla have found it important to guide builders in making properly air-tight houses – well made air and vapour barries don't mean the house does not breathe! To come up with a solution we have developed practical barrier paper and tape -products as a solution.
Read more about the hermetic products and Ekovilla – X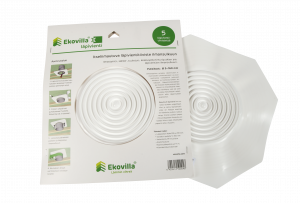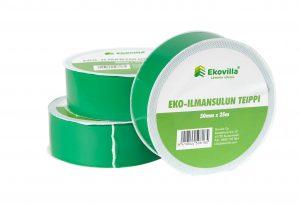 Ekovilla Asphalt fibre
Stone mastic asphalt (SMA) is a popular road surface material for European roads with heavy traffic and is perfect for the demanding weather conditions in Finland. The advantages of SMA include wear resistance (studded tire resistance), deformity resistance (heat resistance) and water resistance.
Read more about our Asphalt fibre